Steve attended the University of Vanderbilt where he obtained his bachelor's degree, and then attended the University of Tennessee for law school. Steve has practiced law in Murfreesboro, Tennessee for over twenty-five years, and now focuses his practice primarily on insurance defense litigation.

Steve is a member of St. Marks United Methodist Church where he sings in the choir. Steve and his wife, Gena, are the proud parents of two children, Rachel and Jared. Steve is very involved in numerous organizations in the community. Steve is an Eagle Scout, and has continued to be very involved and was honored with the Long Rifle Award for his outstanding service to the Boy Scouts.

Chad A. Massey is a life long resident of Murfreesboro. Chad attended Middle Tennessee State University where he obtained his bachelor's degree with honors. Chad attended the University of Memphis for law school and received the CALI award in Decedent's Estates. Chad began his law practice at Scott & Kea where he served as Deputy Disciplinary Counsel for the Tennessee Court of the Judiciary (the body that investigates allegations of misconduct by Tennessee state Judges). Chad now focuses his practice on insurance defense litigation, corporate defense litigation, probate, and domestic matters.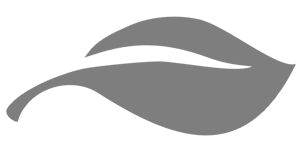 Dix & Associates, PLLC · All Rights Reserved.


phone
fax
615.494.4941
615.494.4944
Kelly is a proud alumnus of the University of Memphis Cecil C. Humphreys School of Law, where she obtained her law degree in 2016. Kelly served as Treasurer and Class Representative on the Student Bar Association and Business Editor on the University of Memphis Law Review. She received the Dean's Distinguished Service Award in 2016 for her continued involvement in the law school and Memphis communities. During law school, she clerked for the Honorable Tu M. Pham, Magistrate Judge for the United States District Court in the Western District of Tennessee and participated in the Medical-Legal Partnership Clinic at Le Bonheur Children's Hospital helping patients and their families with their legal concerns.