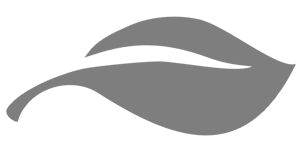 Dix & Associates, PLLC · All Rights Reserved.


phone
fax
615.494.4941
615.494.4944
805 South Church Street, Suite 18
Murfreesboro, TN 37130

Commitment to our clients, community, and values.
With an outstanding record of commitment, the law firm of Dix & Associates, PLLC stands today as a preeminent Middle Tennessee law firm. Our legal team possesses a broad base of legal knowledge and experience that allows us to meet the legal needs of a diverse clientele. While our attorney services are broad, our focus is laser sharp. We are committed to giving our clients quality representation and service covering Insurance Defense, Family Law, Criminal Defense, Estate Planning, Conservatorships, and Personal Injury.

We understand that our clients need to feel confident that their legal matters are in the right hands, and we know our law firm is more than capable and competent to create an effective resolution for you. We are passionate about doing the best job for our clients every day. From the initial consultation with our firm to the completion of your legal matter, you will find a team recognized for delivering exceptional leadership, client service, and value.​ Our firm has earned a strong reputation for their superior legal services and trial advocacy across the Middle Tennessee area.
​
Our firm serves the community with the same unwavering dedication, commitment to hard work, and legal excellence that they bring to all matters handled by the firm. ​​Our team of attorneys in Middle Tennessee represents a wide array of parties, whether it be individuals, organizations, or professionals in state and federal Tennessee courts.

We also continue a long tradition of civic involvement. Our attorneys are involved in organizations such as Blue Raider Athletic Association, Murfreesboro Symphony Orchestra (Board Member), Eagle Scout (Long Rifle Award), St. Marks United Methodist Church, East Main Church of Christ, and several local charities.​​
Excellence in the practice of law.
Whatever the area of law, Dix & Associates, PLLC's attorneys are dedicated to achieving the best possible results for you while being mindful of the need to control excessive fees and costs. We offer our clients sophisticated, yet practical legal advice to avoid unnecessary litigation. However, if litigation is necessary, we endeavor to do so as efficiently as possible.

It is our mission to spend as much time with each and every client as that client needs, ensuring that each client's individual concerns and problems are met. Our attorneys, Steve Dix, Chad Massey, and Kelly Gray, have over 38 years of combined experience. Our firm prides itself on aggressively fighting for its clients' interests, while providing personal service to each client, large and small.​​

Our clients feel their legal matters are being handled by people who truly care a great deal about them and their situations. Some clients tell us that they feel we have become their trusted friends. Through teamwork, we are able to combine resources and talent to accomplish more than one goal at a time.

We are conveniently located on South Church Street near Murfreesboro's town square and Courthouse. Our office boasts a large, accessible parking lot with free parking for our clients and visitors.​​​ If you need driving directions to our firm's office building, please click here.

Contact us today by phone or our online contact form for a free initial consultation, where we will give you an honest assessment of your case.​




phone
fax
615.494.4941
615.494.4944