While the goal of your insurance policy may be to protect people from financial disaster, many insurance companies often find themselves bogged down with expensive and time-consuming false claims. We can help sift through all of the legal entanglements, offer informed insurance coverage opinions for coverage disputes and handle all aspects of subrogation, first-party, third-party, and general negligence claims.
We handle individuals facing nearly every type of criminal charge whether during pre-indictment investigation, at trial, or on appeal. Our firm's attorneys are highly regarded for their tenacity, aggressive approach to early investigation, thorough case preparation and litigation skills. With our extensive experience defending the rights of people arrested and accused of criminal offenses, we find that close client interaction is pivotal to our work. Our clients are the best resource for understanding what happened and who the key players are in the case. Criminal defense cases we litigate include: minor infractions, misdemeanors, felony indictments.
Different families have different estate planning needs. Our firm handles estate planning matters which is the area dealing with the distribution of an individual's property at his or her death. This includes wills, taxes, insurance, property, and trusts to gain maximum benefit of all laws and, at the same time, fulfills the person's wishes. Probate is the court proceeding through which a will is proved to be valid, and the estate of a decedent is administered. The process, generally, includes collecting a decedent's assets, liquidating liabilities, paying necessary taxes, and distribution of property to heirs.
After suffering an injury due to negligence, it can be difficult to move forward. While financial compensation is important to pay medical bills and provide financial support for your family, the most important task at hand is to get your life back as much as is possible. We explore all available legal avenues to recover full compensation for you and your family. We prepare every case for trial and are not intimidated by the insurance companies and their lawyers. Our attorneys help you navigate the legal system and any hurdles with the utmost dignity, support and understanding.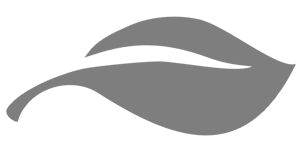 Dix & Associates, PLLC · All Rights Reserved.
Family legal disputes can be emotionally and financially exhausting. Whether you are petitioning a divorce or facing another family-related dispute, the results can be life-changing. You know that the advocacy on your behalf can make a difference in your case. We will explain your options in their entirety while giving you wisdom and insight into the process. Not all divorce and family issues need to be decided in court. In fact, many separating couples are able to reach amicable settlements outside of court, saving considerable expense and stress.



805 South Church Street, Suite 18
Murfreesboro, TN 37130
phone
fax
615.494.4941
615.494.4944


phone
fax
615.494.4941
615.494.4944